Council of Infill Builders
Annual Infill Conference
Location: UCLA School of Law, Room 1357
385 Charles E Young Dr.
Los Angeles, CA 90095
Wednesday, July 24, 2019, 9:45-4:00pm
Members-Only Reception to Follow
Infill development – redeveloping in our existing urban areas – often faces significant neighborhood and incumbent opposition, as well as a byzantine regulatory system. This conference will discuss the latest trends, tools and practices for addressing these challenges in Southern California. Topics include updates on state and local policies that promote infill and on regional trends that affect infill.
Registration & Beverages: 9:15-9:45am
Members-only breakfast with Councilmember Mike Bonin (9-9:45am)
Welcome & Introductions: 9:45-10:00am
Mott Smith, Board Member, Council of Infill Builders & Principal, Civic Enterprise Associates
Opening Panel 1: 10:00-11:30am
Is a Progressive Consensus on Infill Housing in Southern California Possible?
The famously left-leaning political forces in Southern California fracture on the issue of housing. Homeowner groups resist new housing to maintain the status quo in their neighborhoods. Anti-gentrification advocates fear new market-rate housing will lead to evictions of low-income tenants. Yet pro-housing groups see infill housing as a means to solve the affordability and displacement crisis. How can these progressive groups come together on this critical issue?
Mike Bonin, City Councilmember (11th District)
Brent Gaisford, Director, Abundant Housing
Alan Greenlee, Executive Director, Southern California Association of Non Profit Housing
Tunua Thrash-Ntuk, Executive Director, Local Initiatives Support Corporation Los Angeles (LA LISC)

Conference Keynote: 11:30-Noon – State Senator Scott Wiener (11thSenate District – S.F.)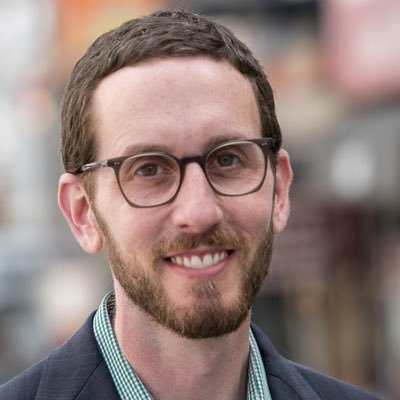 What are the latest developments on state efforts to promote infill development, such as proposed legislation like SB 50 and implementation of legislation like SB 35 (Wiener, 2017)?



Lunch: Noon – 12:45 (provided)
Members-only lunch with Sen. Scott Wiener (noon-12:45)

Afternoon Panel 2: 12:45-1:45pm
Update on State Legislation and Regulations Affecting Infill Development
State policy in recent years has sought to promote infill development by providing tools to address neighborhood opposition, such as CEQA streamlining, stronger housing laws, and infrastructure investment. New proposals build on these changes. This panel will discuss the most relevant infill-themed recent and proposed legislation.
Liam Dillon, State Politics & Policy Writer, Los Angeles Times
Lisa Engel, Chief Consultant for Committee on Housing and Community Development,California State Assembly
Brian Hanlon, President & Chief Executive Officer, California YIMBY

Networking Break: 1:45-2:00pm
Afternoon Panel 3: 2:00-3:00pm
Local Policies in Southern California Affecting Infill Development
Local policies are increasingly seeking to promote infill development, but many need updating or are beholden to local opposition to infill. This panel will discuss recent updates in places like the City of Los Angeles as well as what is needed going forward to address opposition.

Robin Hughes, President & Chief Executive Officer, Abode Communities
Jennifer McElyea, Senior Managing Partner,Watt Investment Partners
Paavo Monkkonen, Associate Professor of Urban Planning and Public Policy, UCLA Luskin School of Public Affairs
Arthi Varma, Deputy Director of Citywide Planning, City of Los Angeles

Afternoon Conversation: 3:00-3:30pm – Philip A. Washington, Chief Executive Officer, Los Angeles County Metropolitan Transportation Authority (LA Metro)
What are the latest developments with LA Metro's ambitious rail construction projects?



Virtual Tour: 3:30-3:55pm
L.A. Rail-to-River project
Conclusion: 3:55-4:00pm – Next Steps on infill
(Organizers)
Members-Only Reception: 4:00-5:30pm


*Purchase your tickets today — seating is limited*
***NOTE: Free & discounted conference tickets available for eligible annual members. Enroll here***
*Existing members can access complimentary passes & up to two discounted tickets*
Sponsorship generously provided by: